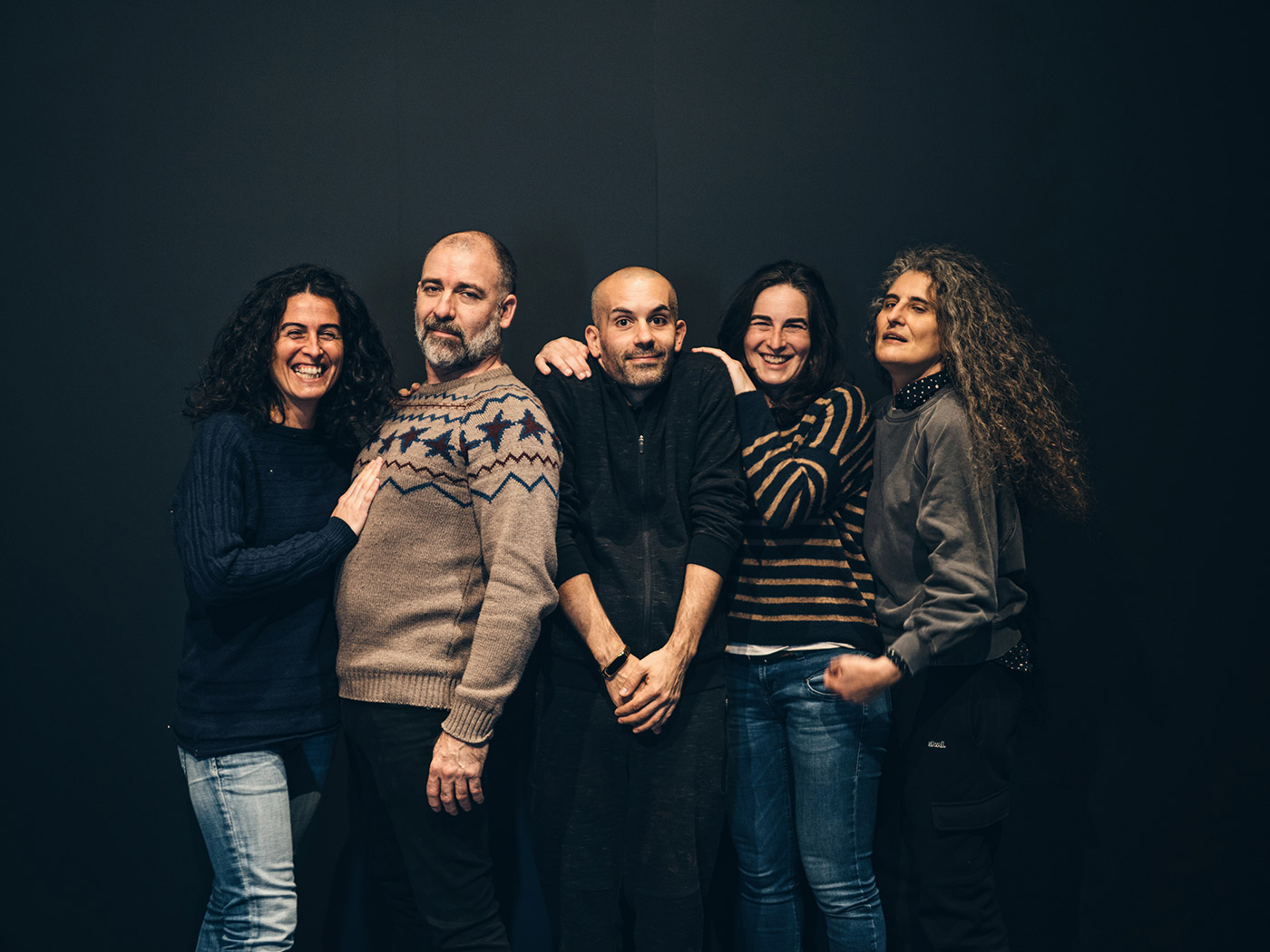 HORTZMUGA TEATROA is a street theatre company whose story begins around 1989. Since then, it has carried out about thirty productions and large events that have consolidated it as a company of reference in the Basque scenic arts network.
After a theatrical journey of over twenty five years, Hortzmuga Teatroa wishes, from its very heart, to produce gut-wrenching theatre that criticizes and analyzes the social context, that surprises and provokes critical thinking, that awakens the conscience of spectators and stirs their curiosity, that moves the public which, we believe, is looking for a transforming experience.
For Hortzmuga, every new project is a trip in which we are surrounded by craftsmen who make music, build scenographies, write texts, invents shapes and ways, represent characters, draw with light, craft sounds… in short, who tell stories.
It is a part of ESKENA, the TE VEO, PATEA and ARTEKALE , which it is a founding member.
MAX Award 2009 to Best Theatrical Author in Basque, Umore Azoka Award 2014 to Artistic Trajectory and Umore Azoka Award to Best Basque Theatre Show in 2003.